MacOS High Sierra Download ISO File (dmg) Free Installer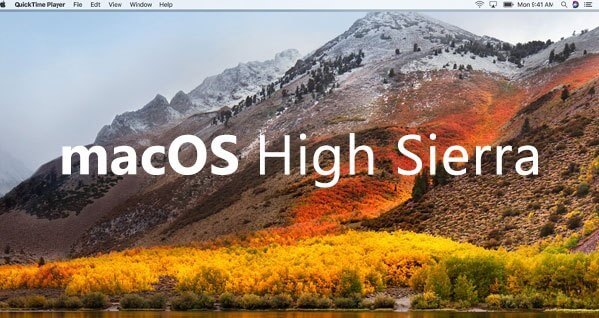 MacOS is one of the most popular operating systems which is developed and market by App Inc. since 2001. It is the second most widely used OS as per Wikipedia. If you are currently using MacOS older version then I have good news that you can upgrade your old OS with MacOS high sierra for free.
MacOS High Sierra is the fourteenth release of macOS which comes with a lot of upgraded features. You can download the MacOS high sierra from the direct download link for your Mac computer, VirtualBox or Vmware.
Features:
This new upgraded version has improved the reliability of SMB printing.
Bluetooth appeared as unavailable has been fixed.
Added support for 70 new emojis.
You can now unlock a FileVault-encrypted APFS volume using a recovery keychain file.
It has improved the reliability of the Microsoft Exchange message sync.
How to download MacOS high Sierra
If you are a Mac user then you can easily download the iso installer (dmg file) from the official site of apple. click here (if you are a Mac user, else skip this).
If you are not a Mac user or you are a windows user (and want to install Sierra in VirtualBox, Vmware or any other virtual machine) then you can download the file from the below link:
Download MacOS High Sierra (from google drive link)
How to install MacOS High Sierra on Virtual Machine
First of all, download and install VirtualBox or Vmware on your computer (Windows or any other)
And then download the MacOS high sierra. This file will be in zip format. And so you need to extract it by using WinRAR or any other tool.
Now, Launch the Virtual machine and then "Create a new machine". And then do the following settings:
Name: macOS 10.13 High Sierra
Type: Mac OS X
Version: macOS 10.13 or 10.12
Memory size: 3GB to 6GB ( 65% of your Ram)
Virtual disk file: macOS high Sierra 10.13.vmdk
And now, you have to select "Use an exsting virtual hard disk file" and Open "macOS high Sierra 10.13.vmdk" File.
And then follow the wizard.
That's it.
Also Read: Fix Apex Legends Engine Error – 0x887A0006