Wondering how to choose a PC case? If you are building a new PC, then it is very common to research about all the parts you are going to get for the new system. And a PC case is one of the indispensable parts of the entire build. Right now, the market is saturated with numerous types of PC chassis. So, it is not that simple to choose a PC case from the abundant options that meet your requirements.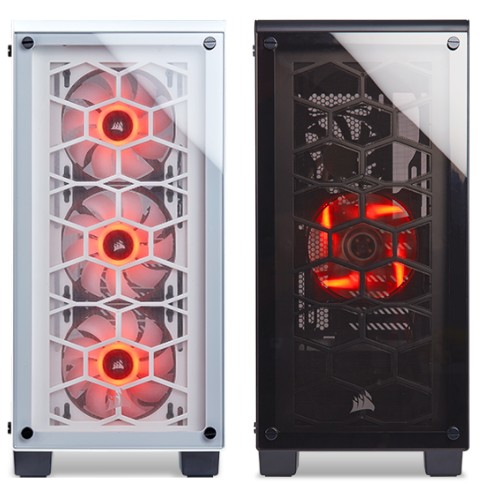 And if you are in a situation where you can't make the final decision, then this is the post you are looking for. Because to make the process of choosing a PC case easier we have jotted this buying guide for you. In this post, we will be talking about various vital things you should keep in mind when you are picking out a new chassis for your build.
So, let's get down to it…
How To Choose a PC Case – Things To Consider Before Choosing
Before you can go and buy the next case for your PC, you will have to be familiar with some of the things and factors regarding a PC case. Otherwise, you might end up with a poor choice. In this section, we will talk about all the information you need to be aware of before buying a PC case.
Form Factor & Size:
Arguably, the size would be the most important factor when it comes to choosing a PC case. PC cases are available in a myriad of sizes and shapes. However, primary, we can categorize them into 4 groups. And those would be Small Form Factor, Mini Tower, Mid Tower, and Full Tower.
So, how many components you can fit into the case would depend on the size of the case. Typically, the Full Tower cases come with the most space. And the 'Small Form Factor' ones tend to be tiny.

Now, the size of the case would obviously depend on the personal preference of the users. Still, there are a few things to note here. First off, normally, if you have very little space on your desk or just want a cute, little, and unique case, then you can go with either a small form factor or a mini-tower case.
If you are looking for a standard size, then you can check the mid-tower cases out. Lastly, if you want to cram up lots of components on your PC, or have a plan to upgrade or add new components in the future, you can go for the full tower cases.
To be noted, you will have to pick some of the other components of your PC based upon the size of the case. In that case, the most important one would be the motherboard. For your information, a small form factor case would be compatible with a Mini-ITX motherboard. Likewise, a mini-tower case would be suitable for mini-ITX and MicroATX motherboards.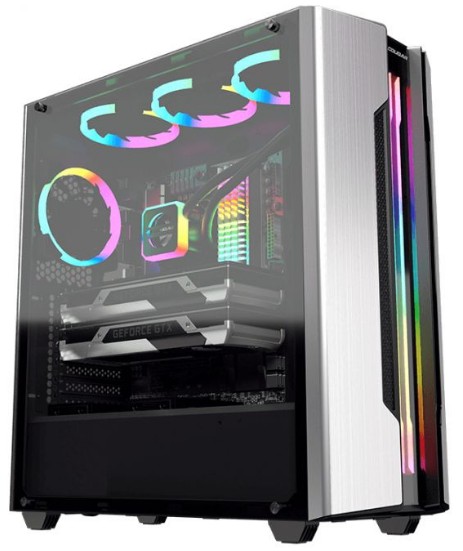 Whereas, a mid-tower case can accommodate Mini-ITX, MicroATX, and even ATX motherboards. Finally, a full-tower case would usually house all types of motherboards including the EATX ones.
At the same time, the size of the case would also affect the GPU, PSU, and cooling options. Mainly, most of the small form factor cases are compatible with only one GPU. However, if you are looking for using multiple GPUs (NVIDIA SLI or AMD Crossfire), you have to opt for the bigger cases.
Whenever you are buying a PC case, you should check the specifications of that particular case for the best results. We will talk about this in a minute in detail.
Features & Functions:
Drive Bays:
Every PC case will come with a particular number of drive bays. The drive bays are used for placing the storage drives and optical drives. The 3.5-inch drive bays are used for HDD, the 2.5-inch drive bays are used for SSDs/HDDs. And, the 5.25-inch drive bays are there for the optical drives such as DVD or Blu-Ray drives.
Many modern cases lack the 5.25-inch drive bays as the optical drives are not that popular anymore. So, if you still use DVD drives or any other optical drives, you should go for a PC case that has 5.25" drive bays.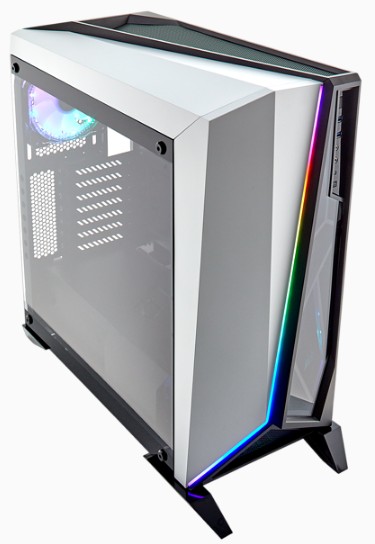 Now, you as you might already know that there is not an unlimited number of drive bays in a PC case. It depends on the size of the case. For instance, the Full-Tower cases typically come with around 8 drive bays.
Also, some cases come with additional mounting space for SSDs in addition to drive bays. So, first, you should know how many drive bays do you need and then it will be easier to find the perfect option for you.
Cable Management:
For some, cable management is not compulsory. On the other hand, some PC enthusiasts take cable management as an art. Whatever the case for you, cable management is a great way to improve the whole aesthetics of your PC. And, a lot of the 'cable management' depends on the case as well.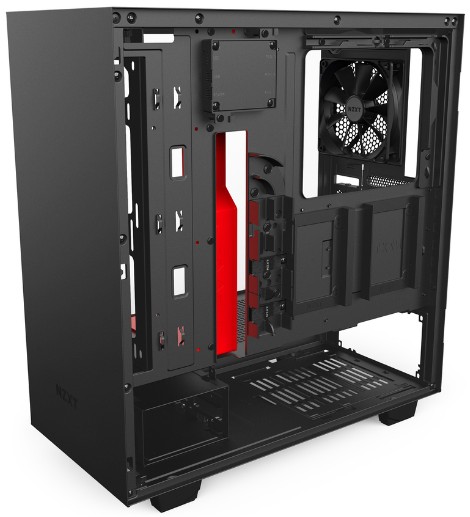 For instance, there are many chassis that come with rubber grommets, tie-off points, wire covers, and even special cut-outs for routing the cables easily. However, most of the budget-friendly options come with little to none cable management features.
PSU:
It is always best to get a branded PSU (Power Supply Unit) separately. However, there are some cases that come with free PSU. Most of the time, these PSUs would be of low quality. Thus, these might be OK for running a low-end PC. But when it comes to high-end PCs, we would recommend you not to use the free PSUs with the case.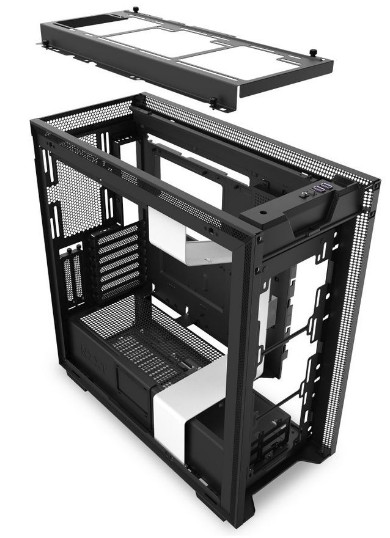 The Mechanism:
Back in the days, you would have to use a screwdriver to work with a PC case. However, in recent years, most of the PC case manufacturers have been incorporating the 'Tool-less' design on their products. For instance, you will now have thumbscrews where a screw would be needed.
Thus, you will be able to fasten or loosen it using your bare hands. You will also see that the drive bays also come with a Snap-On mechanism. With these features, you can easily mount the storage or optical drives on the tool-less brackets effortlessly.
Front Panel Connectivity:
Most of the PC cases will come with all the basic connectors and ports on the front panel. Typically, you will find a couple of USB 2 or USB 3 ports. There are some cases that come with thunderbolt ports and USB Type-C as well.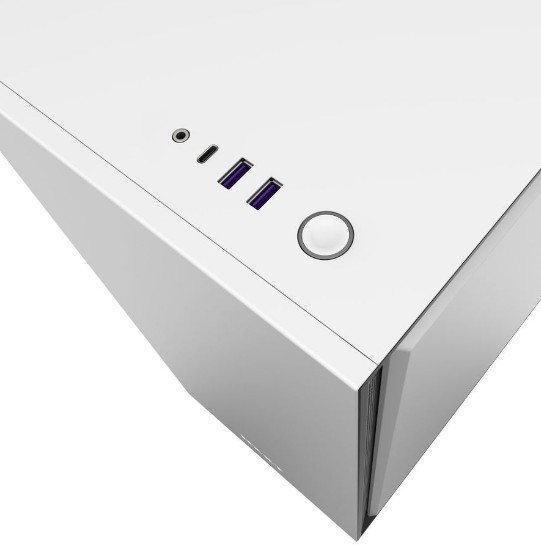 At the same time, there will be headphone and microphone jacks. And some cases might feature fan & RGB light controllers as well. However, if you use lots of external devices, you should opt for a case that comes with more front panel connectivity ports.
Cooling System:
Your computer should have good airflow. And, for that reason, you will have to use enough case fans. All the top brands usually offer free fans with the case. However, most of the time, those stock case fans don't perform the best. As a result, you might have to buy some new ones if you need to.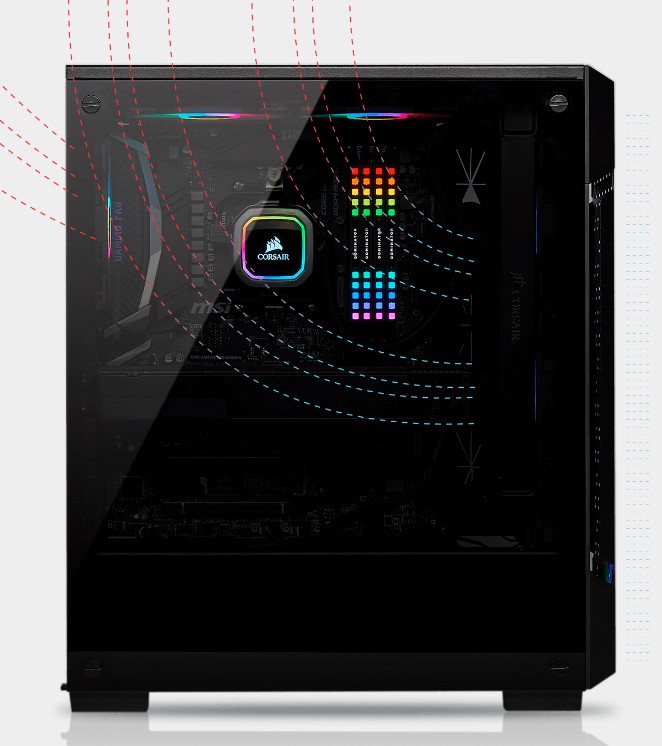 Also, you should opt for the cases that come with dust filters. Typically, there are various types of dust filters. Among them, the magnetic dust filters are easy to clean. If you are into liquid cooling, then you should look for a PC case that has multiple radiator mounts.
Build Quality:
It is understandable that the cheap PC cases will have crappy build quality. On the other hand, the PC cases with the best quality would have a high price tag. In our opinion, if you are spending money on a product, you should go for one that has reliable build quality.
Again, if you are in a budget constraint, we would suggest you to at last choose a PC that comes with a decent build quality and premium features. Otherwise, the case will start to show issues after a couple of months. And, in those situations, you might have to buy a new one. So, in our opinion, choosing a low-quality PC case wouldn't be a good decision in the long run.
The Design & Look:
Nowadays, PC cases are becoming futuristic in design and aesthetics. Most of the PC cases come with side windows. This is a great design if you want to show off the components of your system. Another trend in the recent era is the RGB lighting. If you like RGB, you should always go with a case that has glass side windows.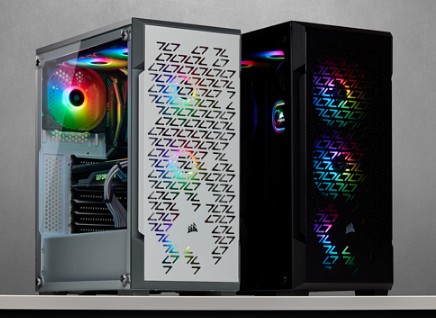 There are a few cases that are exclusively compatible with various RGB lighting software. That way, you can control and customize the pattern of the RGB lighting of the fans on the case easily. In short, whenever possible, you should choose a PC case that stands out. But most of it will depend on your personal preference when it comes to the design.
Price:
Last but not the least, another important factor you need to consider before buying a PC case is the price. You should always start with a budget when planning to buy a new PC case. Why? Because there are numerous PC cases available in the market from various brands. So, if you don't decide on a budget, it will be very hard to single out a PC case from all these options.
It is undeniable that if you want to get a high-quality PC case with a great build quality, premium performance, and high-end features, you will have to spend a bit more as usual. On the other hand, if you are in a tight budget, then you might have to settle for a barebone case with very little features.
To Summarize—The Specifications Matter:
Simply put, you should check the specification of the case you have chosen before purchasing. On the specs, you will find the exact information about the dimension of the case, the motherboards (form factor) it supports, number of expansions slots, number of drive bays, number of fans or radiator mounts, and so on. From that information, it will be easier to choose the perfect fit for you.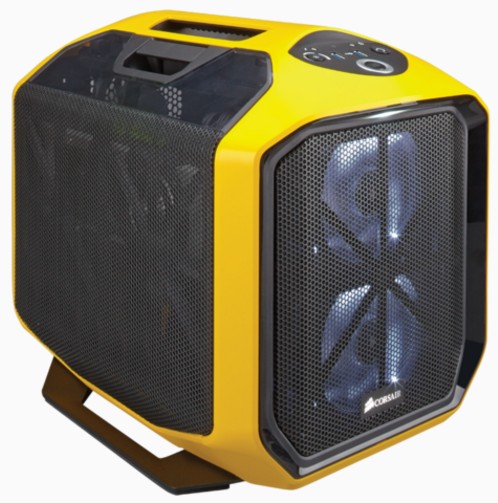 In our opinion, the mid-tower cases are the best option if you want both the features and enough space. However, if you want a portable or minimalistic case, you can go with the small form factor or mini-tower cases.
Related Read: How to delete a page in Open Office
But bear in mind that you might have to sacrifice a few extra features that could have been available in the bigger cases. The full tower cases are pricey as they have more features and ample of space. So, if you are in dire need of lots of extra space, then you can check the full-tower cases out.
Closing Thoughts on How To Choose a PC Case:
The case of your PC might seem to be the simplest part to choose from. But we can tell you that like any other components, it is very important to research about it before purchasing. Otherwise, you might choose one that is not suitable for you at all.
Thus, we have provided you with all the information about choosing a PC case in this post. If you are still with us, you have learned about the things you need to be concerned about while choosing a PC case. We hope this will come in hand next you are shopping for a PC case.
So, do you have any particular PC case that you like the most? Do let us know by commenting in the comment section down below!