Do you need to know how to reset UE Megaboom? UE or Ultimate Ears has been widely recognized as a top portable speaker manufacturer in the world.
They have multiple models of these wireless speakers. And the 'Megaboom' is one of the oldest ones in their lineup. Back in the day, it was a hugely popular portable speaker all over the world.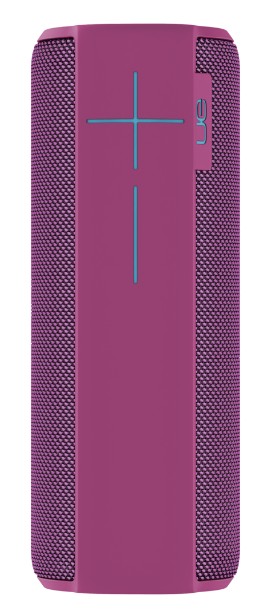 And, it is possible that you might also use one of the UE Megaboom. And, if you are looking for tutorials or guides on how to factory reset the UE Megaboom, then you have stumbled upon the right place at the right time. Because in this post, we will be sharing the method of resetting the UE Megaboom speaker.
So, let's begin…
Guides on how to reset UE Megaboom
Resetting the UE Megaboom Speaker:
Conducting a factory reset on your Ultimate Ears Megaboom speaker is pretty easy. And, in this section, we will tell you step by step how to do that. However, prior to resetting your speaker, you should be aware of some crucial factors about the aftermath of the factory reset. If you are cool with all these, then you can proceed to reset your speaker without any issue. So, here we go…
Before You Begin:
When you factory reset your Megaboom speaker, you will lose all the settings and configuration you have set on the speaker. This will include:
The Wi-Fi Settings
All Bluetooth Paired Devices list
The Bluetooth Name
Alexa/Amazon Account Credentials
That means, after you have reset your speaker, you will have to set up the speaker all over again. Thus, it is recommended that before you go through the setup process, you should delete your UE Megaboom speaker from the mobile app.
On another note, avoid resetting the speaker multiple times in a row. It might brick or permanently damage the speaker.
Steps to Follow to Factory Reset the Megaboom Speaker:
To factory reset your UE Megaboom speaker, press and hold both the 'Power' and the 'Volume -' button simultaneously for about 6 seconds or until you hear a notification tone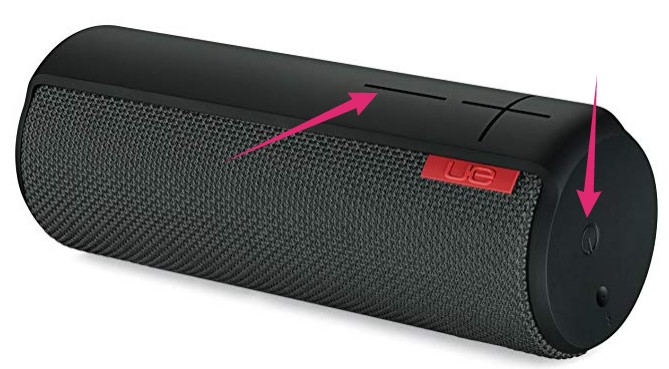 This tone indicates that you have successfully reset your UE Megaboom to its factory settings
At the moment, your speaker will turn off automatically. It is normal, so don't get worried
Then you can turn on the speaker again. And, it will start as a brand new speaker. That means the speaker will be on 'Pairing Mode' or 'Bluetooth Discovery' And, you can start to pair your other devices to the speaker as usual
If Resetting Your UE Megaboom Hasn't Fixed Your Problem:
Commonly, you will want to reset your speaker because you are facing some issues with the device. However, in some cases, even resetting your UE Megaboom might not solve the problems. In that case, your best bet would be to contact the customer support team of Ultimate Ears.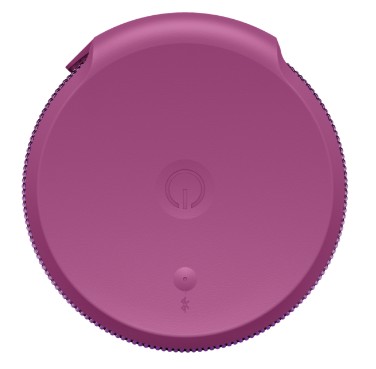 Or if your speaker has the warranty then you can send it to the manufacturers as well. Now, what if you don't have the warranty? In that regard, you can follow these tips below and see if any of these works for you.
Charge The Speaker:
Yes, we know this is the most obvious one. Still, we tend to forget to charge our electronic devices. If you see that your speaker is not working and there is a red light on the side of the speaker, then it is very likely that the speaker needs to be recharged. So, use the supplied or any similar charging cable and plug it into any power outlet to charge the speaker.
To know the battery level of the UE Megaboom, you can press both the Volume 'Plus' and 'Minus' buttons simultaneously. In doing so, you will be notified about the battery level of the speaker via an audio message.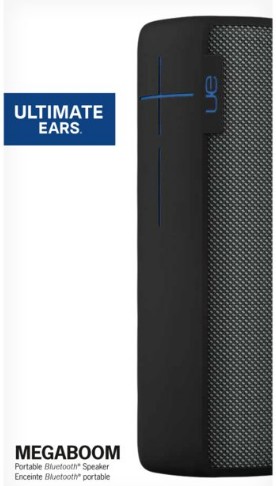 Check the Cables:
If you are using a wired connection, then you should check if the cables are functional. There were various reports that after replacing the audio cables, the speaker worked just fine.
Incorrect Auxilary Connectors:
Another issue might be related to the auxiliary line-in cables you are using. It was found that the UE Megaboom works best with a 3-pole Auxilary jack. It is a 3.5 mm connector with 3 metal rings on it. So, if you are using a 4-pole Auxilary jack (that comes with an inline microphone, or a volume control connection), then the speaker will not work properly. Plus, always, make sure that you are using good quality and function Auxilary cable and connectors.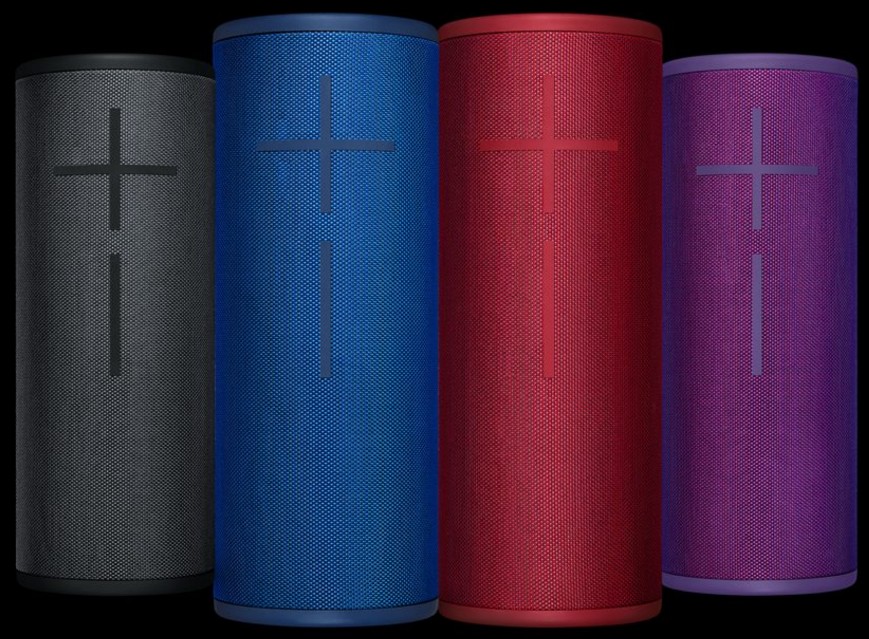 Our Final Words—How To Factory Reset UE Megaboom Speakers?
So, you have seen that resetting your Ultimate Ears Megaboom speaker is pretty straightforward. For your convenience, we have laid out the instructions in a step by step manner. So, we hope it will be easier to follow.
Interestingly, all the various models of speakers from Ultimate Ears could be reset to their factory settings using the method we have mentioned above. Thus, even if you don't own the Megaboom speaker from UE, you will be able to reset your other UE speakers following the tutorial of this post.
So, do you like using the UE Megaboom? You can let us know about your experience with this popular speaker series from Ultimate Ears in the comments below!