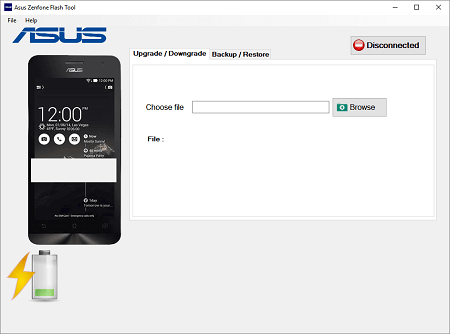 Are you looking for a direct download link of Asus flash tool for Windows 32/64 bit without any survey then you are the right place?
Asus flash tool is a tiny application which is used to flash Asus Zenfone or Padfone. This tool comes with a lot of native features i.e. flashing stock ROM or raw firmware, creating a complete backup of systems applications and files, restore the backup, display device information, etc.
Recently, I have made a tutorial on "How to use Asus flash tool to flash Zenfone and Padfone in just 2 minutes" (click here to read).
If your device is bricked or locked and you want to unlock your device then this flash tool will definitely help you. Currently, Asus flash tool supported on all the devices.
If the tool is not supporting to your device then comment at the below comment box. I have a collection of all the tools.
How to download Asus flash tool on Windows 32/64 bit.
The Asus flash tool is uploaded to the Google drive server. Just click on the below download button or link to download the Asus flash tool on your Windows 64/32 bit computer.
Supported Device's List
A500CG, A11, A68M, A91, A400CG , A450CG , A501CG , A502CG, A500KL, A600CG, A601CG, FE170CG,FE171CG, FE171MG, FE375CG, FE375CXG, FE375CL, FE380CG, FE380CXG, ME70C, ME70CX, ME103K, ME170C, ME171C, ME175CG, ME176C, ME176CE, ME176CX, ME181C, ME181CX, ME372CG, ME372CL,
ME375CL, ME560CG, ME572C, ME572CL, ME581C, ME581CL, ME7530CL, PF400CG, PF400CL, PF451CL, PF500KL, TF103C, TF103CE, TF103CG, TF303CL, TF303K, Z170C, Z170CG, Z370C, Z370CG, Z580C, Z580CA, Z451CG, ZE500CL, ZE500KG, ZE500KL, ZE550ML, ZE551ML